Maintaining Your Gutters Prevents Water Damage in Nashua
6/17/2021 (Permalink)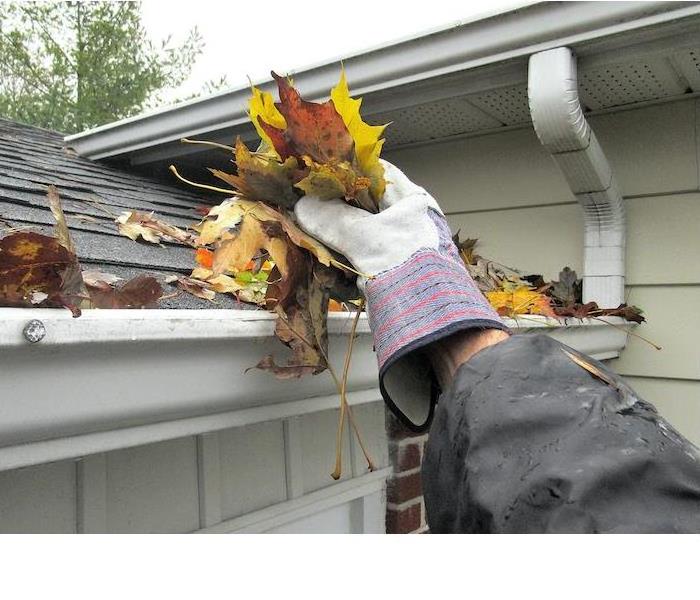 Clogged gutters cause water damage issues to your Nashua home. SERVPRO has you covered from start to finish on all water damages restoration services.
SERVPRO Tips for Your Nashua Home to Stop Damage by Water
Keeping your home's gutters in good shape is one of the most important things you can do to avoid water damage to your home. The one thing gutters are designed to do is to channel water away from your foundation. They are critical in protecting the structural integrity of your home. However, for gutters to work correctly, they need to be kept in shape and free of holes, clogs, and sags. If your gutters have caused water damage to your home, you may be wondering where near me is a water damage remediation company, such as SERVPRO, who can help you clean up the mess.
Most gutter problems are easily avoidable with proper upkeep to your Nashua home. It is worth the time and effort to avoid water damage to your Nashua home. Gutters are something where regular maintenance and inspection can stop more significant problems down the road.
Clogged Gutters
If left unattended, the most common problem is that downspouts and gutters get clogged with debris, which renders them useless. The extra weight of twigs, leaves, and standing water can make them sag as well and pull away from the fascia. Clean out your gutters once a year or twice if there are a lot of nearby trees. Maintenance should be scheduled four times a year, with more checks after big storms. If you are comfortable on a ladder, cleaning your gutters is possible on your own if your house is not unusually tall. Once the muck is cleared out, flush the gutters with a garden hose to ensure they flow well.
If you still wind up having a problem with clogged gutters causing water damage to your home in any way, our trained staff at SERVPRO can come out and help you. We have the tools and experience to correct the damage and prevent more from occurring.
Sagging Gutters
Generally, this is a problem with the hardware which secures the gutters to the fascia. The fasteners could have backed out of the wood, the hangers may have deteriorated over time, or are spaced too far apart to support the whole weight of the gutters. As soon as you notice this problem, get new hangers right away to prevent any water damage. The fasteners are inexpensive, and this is an easy fix.
Holes and Leaks
You can seal gutter joints that are leaky by caulking the joint with gutter sealant on the inside. A tube is only a few dollars, and gutter sealant can be used to fill minuscule holes. Bigger holes need patches.
Gutters that are not operating the way they should can cause severe water damage to your home. Once you realize there is a problem, contact SERVPRO of Nashua right away. (603) 889-2311.