Why Commercial Fire Damage in Nashua is Always a High Priority
12/12/2018 (Permalink)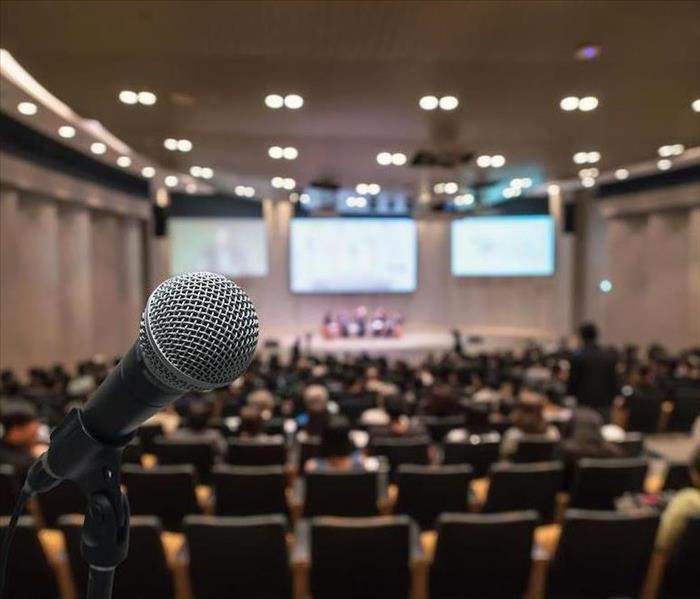 Fire damage at your event center needs a quick remedy. Call SERVPRO for a fast, professional response when dealing with fire damage.
Conquering Nashua Commercial Fire Damage With The Team Approach Offered By SERVPRO
When a fire ignites in your Nashua business things get complicated very quickly. The immediate concerns are safety and welfare for employees and customers exiting the business as the fire rages. Once the flames subdue, the extent of the damage needs assessment by our professionals. Our team can plan a comprehensive response to the many challenges presented by a commercial fire.

Fire damage to an event center in Nashua affects not only the business owner but also impacts the hopes and dreams of those who chose it to celebrate or commemorate. It is critical to engage a restoration company that offers full-service recovery from all aspects of fire. If the restorers can devise a way to do their work while allowing for partial operations to meet the center's clients' needs, so much the better.

SERVPRO arrives Faster to Any Size Disaster, setting the stage for a successful restoration. We have fully-equipped service vehicles, ready to wade into the tasks necessary to get the fire damage recovery on track. Fire damage scenarios often begin with water removal and drying as the first order of business. Firefighting efforts use water and chemicals to knock down the flames. Our crews have IICRC training in both water and fire damage mitigation, seamlessly moving from managing the excess moisture to cleaning up the smoke and soot damage.

We section off unaffected areas of the Event Center as restoration proceeds, using physical barriers and negative pressure air scrubber technology to prevent the drift of soot and odor. SERVPRO knows how vital it is to protect your business's operations and reputation during the restoration process. We are sensitive to your mission to make the events planned on your property go off without a hitch. Our team works tirelessly to make it happen.

Our employees master proper techniques to remove the broad range of fire damage residues encountered. SERVPRO technicians clean quickly and efficiently, matching products and tools to the types of sooty debris encountered. Even charred surfaces can be brought back to life using strategies representing fire damage restoration industry best practices.

Count on SERVPRO of Nashua to leap into action if your business suffers fire damage. Call us at (603) 889-2311 immediately after the authorities release the premises. We pledge to work with you to get to back to business swiftly for the benefit of your customers.

Click here for more about Nashua.